Pipe Series 01 "Right Side Up"
Category:
Client:
Location:
Year:
Manufacturer:
Furniture
Private
Seoul, SK
2020
N/A
The Pipe Series tests conventional ideas methods of structure design. 'Right Side Up' (size) from the Pipe series is comprised of 6 steel pipes, and 4 sheets of plexi glass. The triangular composition of the pipes, are held up, anglular point facing down to the ground, by the plexi glass on four sides. The structure does not use screws or adhesives. "Right Side Up" functions as a bench, stool, and coffee table.

파이프 시리즈는 재미와 실험적인 태도로 익숙한 '가구' 구조와 형태를 새롭게 시험 해본다. 파이프 시리즈의 "옳은쪽이 위"(size) 는 여섯개의 파이프와 네장의 플렉시 글라스 로 구성되었다. 파이프들의 단면은 삼각형의 형태로, 꼭지점이 아래를 향하고, 격자 로 조립된 플렉시가 이를 부추켜 올린다. 벤치 테이블, 이용자의 의도에 맞춰 사용가능하다.

Assembly Diagram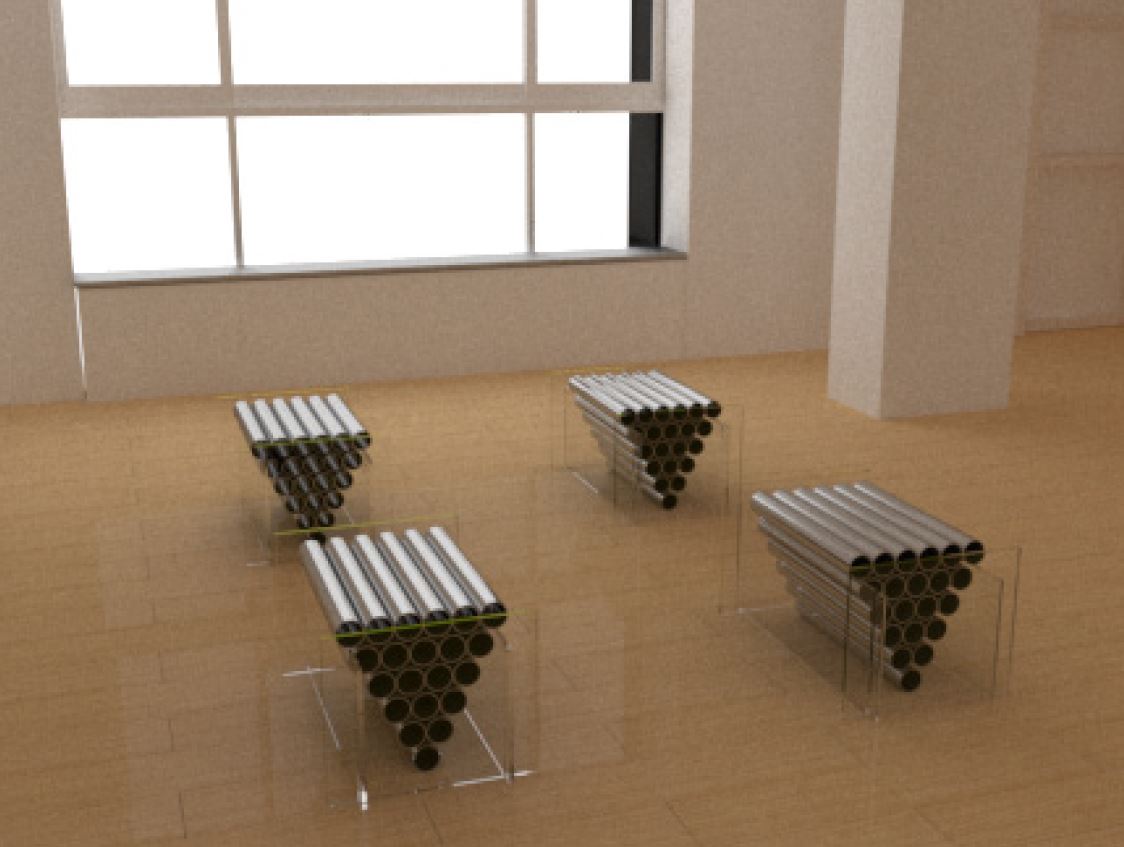 Inital Sketch Renderings
Copyright ⓒ 2020-2022. 시노 SHINOH. All Rights Reserved.