Category:
Client:
Program:
Location:
Year:
Construction:

Interior
VIVER
Showroom / Lab
Apgujeong, Seoul
2022
Design 4.2
VIVER is a physical realization of a online market platform specialized for vintage / second hand luxury brand watches. While direct product transactions do not occur, the showroom serves as a brand experience zone, where customers are provided with try-on, product education, pick-
up and authentication services by appointment. Customers are also welcome to witness watch engineers at work, across the engineers' lab. VIVER Seoul showroom's significance lies
in the programmatic narrative, serving as a solid precedent and to "future retail", where online commerce and offline (brick and mortar) brand experience merge as a form of exhibition / personalized consultation space.

Designed in collaboration with Kangsan Danny Kim
Product design with Sejung Oh
Photography by Taeyoon Kim

Relevancy
While many online retail platforms shy away from establishing a permanent flagship store, VIVER in its spatial design suggests a sustainable and bold solution to future retailers on the growing gap between on and offline retail experience. Temporary spaces such as pop-ups and installations may able to offer a quick boost in brand awareness and impact, but it's methodical longevity is questionable especially for brands who need to display, and show their brand philosophy, services, in the physical realm.

"The layout follows VIVER's philosophy in transparent communication and open access to information.

Form

The tilted entrance is a buffering portal between the street and the branded space. At first glance upon entry, the visitors may see across the entire store, to as far as the back polishing room behind the lab. Detail design elements indulge visitors with a sensual brand experience. No surface left untouched, the space is finished with stainless steel panels, barrisol, and custom built-in furniture. The enclosed space creates a vacuum like atmosphere, where time is muted by the full surface ceiling light. Visitor's of VIVER can experience exclusive products, in a retro-futuristic space that transports them out of the geographical noise.


Function

The functional ease of the space comes in two parts: flexible
use of space, and customizable furniture. All permanent
furniture is assigned to the wall, while moveable furnitures
such as service desks and display counters are placed in the
center. The hall can be eventually used as open gallery
space, or event hall. Meanwhile the built-in furnitures
accommodate detachable boards that can hold different
numbers of product display holders (even none), and can
also be replaced with different functions such as digital
display screens. The soft content of the space can be
curated and customized with ease.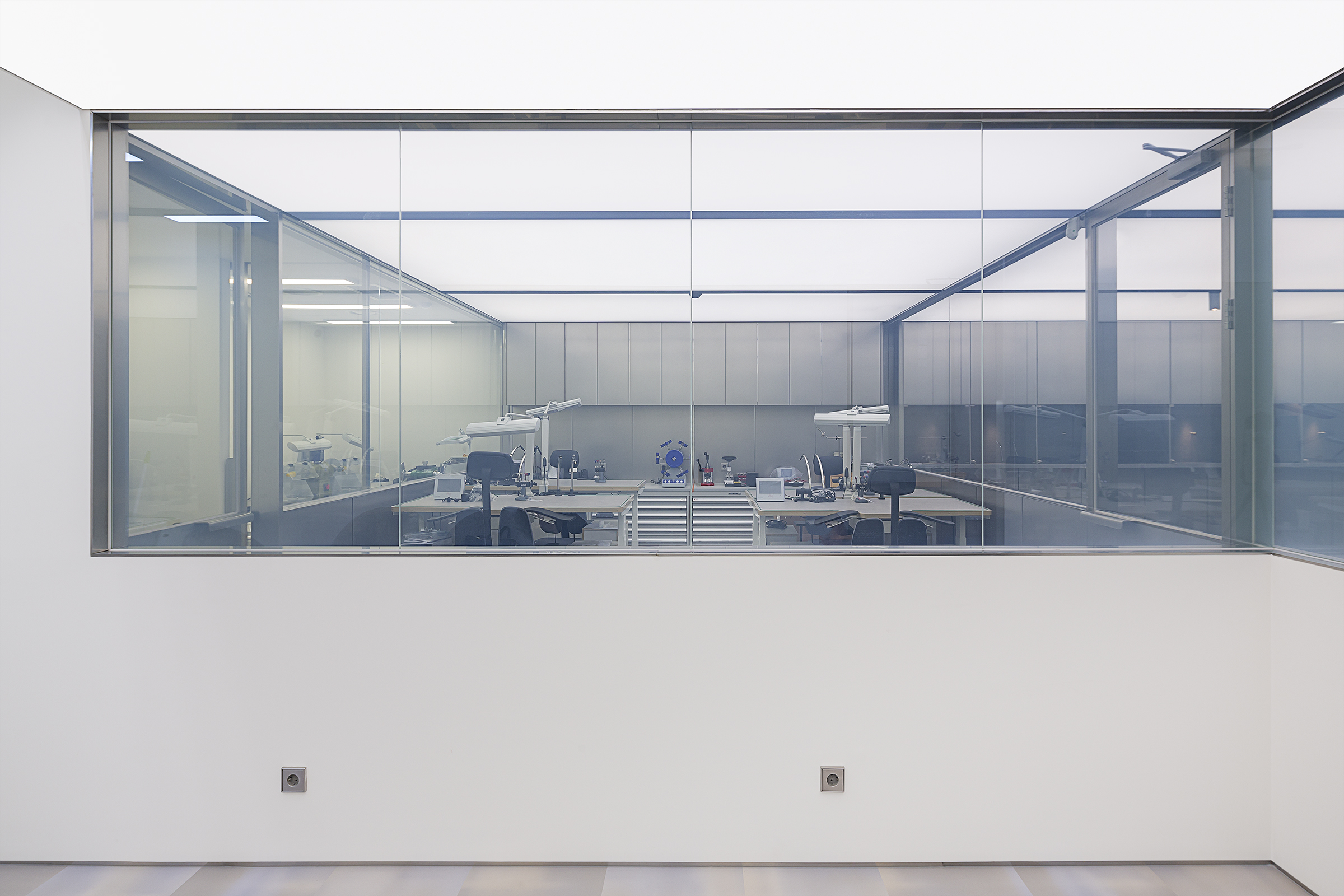 This store concept creates new meaning and functionality of a retail store. Traditional merchandise display framework is challenged with a more gallery-like space and organization, that encourages continuous movement in the space with different stages of interactive opportunities.
Viver reintroduces the broken credibility of second hand store, encouraging trades rather than new purchases. It is a fresh take on community based commercial interaction, where the market has beenhistorically dominated by a selected few global conglomerates.
Copyright ⓒ 2020-2022. 시노 SHINOH. All Rights Reserved.